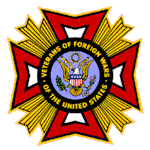 Post #9095 District 13
The W. Carl Reed Post is located at:
1121 Gamble Road, Little Rock, Arkansas 72211
Mailing Address: P.O. Box 4284 Little Rock, Arkansas 72214-4284
(501) 225-9849 Canteen. (501) 224-8037 Office. (501) 224-8037 FAX.
---
MILITARY ORDER OF THE COOTIE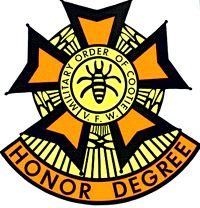 The name MOC, refers to the Military Order of the Cootie, PT, means Pup Tent and # means we are identified by that number. "THE COOTIES ARE THE BEST OF THE BEST" of the VFW organization, they are the dedicated members who perform duties involving the aid to hospitalized veterans and those who are sick or injured, providing blood, visitation, clothing and entertainment at VA medical centers and other non-va facilities, such as nursing homes and civilian hospitals.
A Cootie is selected from the VFW Post membership by the cootie pup tent, that member is invited to belong and it is a privilege for a VFW member to be invited to belong to the "HONOR DEGREE" of the VFW.
A member must have served in one or more major VFW Post offices or appointed positions, Service officer, Post Commander, Sr Vice, Jr Vice, etc. for at least one year, be of outstanding character, be a dedicated VFW member and have a strong desire to promote the VFW and its programs.
The Cooties is not all just hard work, they are by far the fun bunch of a post. Any time you see a geathering of a group men and women wearing the white/red uniforms and that funny looking red fezz, you will quickly realize this is a very happy and fun loving group.

You are Visitor Number

For More Information E-Mail Ron Helton here.
---