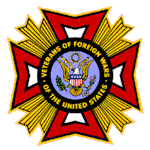 Post #9095 District 13
The W. Carl Reed Post is located at:
1121 Gamble Road, Little Rock, Arkansas 72211
Mailing Address: P.O. Box 4284 Little Rock, Arkansas 72214-4284
(501) 225-9849 Canteen. (501) 224-8037 Office. (501) 224-8037 FAX.
---
Veteran Burial Benefits
Veterans are entitled to a Grave Marker and American Flag from the government(including Merchant Marines who served during WWII).


Ask your mortuary for assistance in arranging for the Marker and Flag.


After the funeral service, consider donating your Flag to a local National Cemetery, Veterans group, children's organization (like Boy Scouts), or school.

Government Links
Government Forms
Form 21-530 Application For Burial Benefits.
Form 40-1330 Application For Standard Government Headstone Or Marker For Installation In A Private Or State Veterans Cemetery.
Form 40-4987 Agreement For Burial Of Cremated Remains.
Form 4962 Verification Of Eligibility For Burial In A National Cemetery.
Form 49631 Instruction For Processing Request For Replacement Of Headstone Or Marker.
Form VA-2008 Application For United States Flag For Burial Purpose.

You are Visitor Number

For More Information E-Mail Ron Helton here.
---