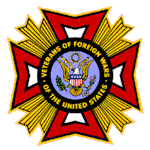 Post #9095 District 13
The W. Carl Reed Post is located at:
1121 Gamble Road, Little Rock, Arkansas 72211
Mailing Address: P.O. Box 4284 Little Rock, Arkansas 72214-4284
(501) 225-9849 Canteen. (501) 224-8037 Office. (501) 224-8037 FAX.
---
Tyler Lee Bentley, the 8-month old grandson of Gary Steeter, visits the final resting place of his grandfater at Fort Riley, Kansas. Tyler reminds us all that while only a few were killed during the Persian Gulf War, their families still feel the loss. An Arizona native, and a Vietnam veteran, Gary Streeter has a Post named for him by the Legionnaires of Prescott Valley, Arizona. All Our POW/MIA deserve to be Home or Buried in American Soil, Where their Families Know where they are!

Picture and some text borrowed from: December
issue of The American Legion 1996

We Urge all to Act, Do Something Today
for all Our POW/MIA

Our POW/MIA information was provided by SCOPE SYSTEMS
Worldwide Industrial Electronics Repair & Services ( USA )




Loss Date
Last Name
First Name
Branch
Country
DOB
State
Town
10/18/67
BARR
JOHN F
USN
NVN
03/31/34
AR
HOPE
06/30/70
BELL
MARVIN
USAF
LAOS
07/27/43
AR
BLYTHEVILLE
12/29/64
BENNETT
HAROLD G
ARMY
SVN
10/16/40
AR
PERRYVILLE
09/30/65
*CHESNUTT
CHAMBLESS M
USAF
NVN
08/13/34
AR
LITTLE ROCK
12/21/72
DARR
CHARLES E.
USAF
NVN
02/25/44
AR
LITTLE ROCK
04/12/69
* DE SOTO
ERNEST L.
USAF
SVN
12/30/31
AR
MANNING
03/13/68
EVANS
CLEVELAND JR
USMC
SVN
11/22/45
AR
HOT SPRINGS
12/21/72
ELLIOTT
ROBERT T.
USAF
LAOS
12/18/48
AR
EL DORADO
02/05/68
GODWIN
SOLOMON H.
USMC
SVN
01/24/35
AR
HOT SPRINGS
02/07/68
HOLT
JAMES W.
ARMY
SVN
09/19/41
AR
HOT SPRINGS
06/30/70
JENKINS
PAUL L.
USAF
LAOS
05/11/30
AR
MC GEHEE
05/22/68
KNEBEL
THOMAS E.
USAF
LAOS
06/11/47
AR
MIDWAY
05/06/66
LAMAR
JAMES L.
USAF
NVN
09/18/27
AR
EUDORA
05/22/68
MASON
WILLIAM H.
USAF
LAOS
10/12/24
AR
CAMDEN
05/15/75
MAXWELL
JAMES R.
USMC
CAMBODIA
02/20/57
AR
CENTER RIDGE
08/10/65
* MAILHES
LAWRENCE SCOTT
USN
SVN/OW
12/16/40
AR
HOT SPRINGS
03/01/69
MERONEY
VIRGIL K.
USAF
LAOS
05/22/43
AR
FAYETTEVILLE
04/22/61
MOON
WALTER H.
ARMY
LAOS
03/31/23
AR
RUDY
11/10/67
* MORGAN
JAMES S.
USAF
NVN
08/17/28
AR
EL DORADO
08/07/66
MORAN
RICHARD ALLAN
USN
SVN/OW
01/27/36
AR
FORT SMITH
10/29/71
* OAKLEY
LINUS LABIN
USAF
SVN
10/14/49
AR
CARTHAGE
01/18/68
ROEHRICH
RONALD L.
USN
NVN/OW
11/16/41
AR
SPRINGDALE
11/03/70
SHEWMAKE
JOHN D. SR.
ARMY
SVN
05/15/33
AR
ADONA
07/23/66
* SMITH
WILLIAM W.
USAF
SVN
01/15/34
AR
SEARCY
02/06/68
TRAVIS
LYNN M.
USN
SVN/OW
05/25/41
AR
NEWPORT
11/19/67
TEAGUE
JAMES E.
USN
NVN
07/23/43
AR
HARRISBURG
08/29/65
* TAYLOR
EDD DAVID
USN
NVN
02/22/39
AR
KENSETT
02/03/66
WALLER
THERMAN M.
USAF
SVN
02/09/43
AR
WYNNE
06/14/71
WILSON
RICHARD JR.
ARMY
SVN
11/08/52
AR
CRAWFORDSVILLE

03/02/66
* WORST
KARL EDWARD
USAF
LAOS
10/29/37
AR
FORT SMITH

* These Pages will be On-line Soon still being re searched, Please check back in a few days. Thank-You





Over 2,400 Americans are STILL Unaccounted for in Vietnam.


| | |
| --- | --- |
| Army | 702 |
| Air Force | 899 |
| Navy | 480 |
| Marine Corps | 289 |
| Coast Guard | 1 |
| Civilians | 42 |
| TOTAL | 2,413 |
How Can You Help?
Remember them through Contacting our Leaders
Please Urge them to use their influence to bring about an immediate and thorough investigation of all reports of live sightings of American prisoners in SE Asia and the liberation of any surviving POWs still in captivity. Ask that he to do everything in his power to insure the recovery, positive identification, and return to American soil of the remains of personnel classified as Prisoners of War and Missing In Action.


The Executive Office of the President includes senior policy advisors and offices responsible for the President's correspondence and communications, the Office of the Vice President, the Office of the First Lady, as well as the Office of Mrs. Gore.
You can send electronic mail to:
The President
The Vice President
The First Lady
Mrs. Gore

The White House mailing address is:
1600 Pennsylvania Ave.
Washington, D.C. 20500

Phone: (202) 456-1414
Fax: (202) 456-2461

Ask our state Senators, what they're doing to help bring back our POW/MIAs .
Senator Dale Bumpers




senator@bumpers.senate.gov.
229 Dirksen Building
Washington, DC 20510
Phone: (202) 224-4843
Fax: (202) 224-6435
Phone: (501) 324-6286

Toll Free: 1-800-482-1173
Senator Tim Hutchinson





Senator.Hutchinson@hutchinson.senate.gov
245 Dirksen Senate Office Building
Washington, D.C. 20510
Phone: (202)224-2353

Phone: (501)324-6336
Remember them through The Vietnam Veterans Memorial Wall Page


You are Visitor
Number



.
While looking at various Links, researching for these pages. I found a site that
expressed my feelings on remembering these POW/MIAs. Click here The Wall wav file by Tim Murphy express's My Feelings Perfectly. I hope you do Act now for these Men and Women who cannot act, in their behalfs for their freedom and families. Only You who are reading and viewing this can do something to help them! Just click on the Adopt A POW/MIA Now picture above, and Thank-You.
The Wall
"And every name's a father or a husband or a son or a daughter or a brother or a cousin to someone or a name may be a classmate or a friend you may recall there's nearly sixty thousand fallen names still waiting at the wall."(Copyright 1985)



Remember them through Adopting a POW/MIA

.. "OPERATION JUST CAUSE"

Link to adopt a POW/MIA

Please help bring them home!



For More Information E-Mail Ron





Updated 11/18/98
---